The ActiFry's stirring paddle makes it a step above your average airfryer, and we caused quite a stir trying to prove it! Press play to see how it all went down.
A real all-rounder
The ActiFry is the UK's leading low-fat fryer brand, offering you a healthy way to fry.
Endless Mealtime Versatility
From fries to stir-fries, curries to con carne, the ActiFry stirs up endless mealtime versatility. It can even cook desserts.
Perfectly Even Results
The unique stirring paddle cooks your food to perfection. Automatic stirring, timing & temperature controls mean no need to constantly stop, shake and monitor.
Eat Healthy
Change the way you fry. Using only 1 spoonful of oil you can make tasty, crispy chips with only 3% fat*.
Family Friendly
A capacity of up to 1.7kg* feeds up to 8 people - enough for the whole family. No more meals for one... there's enough for all the family.
*One kilogram of potatoes cut into chips to a thickness of 13 x 13 mm, cooked until -55% weight loss with 14 ml of oil.
THE FULL ROUND-UP
Discover which ActiFry suits your needs, from size to convenience.
Take it
for a spin
The ActiFry's more than a load of hot air. See why.
ActiFry® Genius
With nine automatic cooking/frying settings, and over 300+ recipe ideas via the My ActiFry app, this one's a real all-rounder.
Learn More
Check out our

360° Bloggers

We challenged some of the UK's best foodies to cook up delicious grub using the ActiFry.
Roll over their images to find out more.
See the results
Watch these delicious ActiFry recipes turn heads (literally) on Exmouth seafront.
Rotation inspiration
More than just chips
With ActiFry, cooking is easier and healthier than ever before. Whether it's mouth watering fish, chicken, or even desserts, you can cook up almost anything with ease (and little to no fat).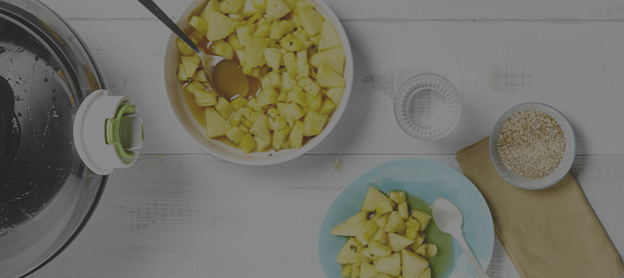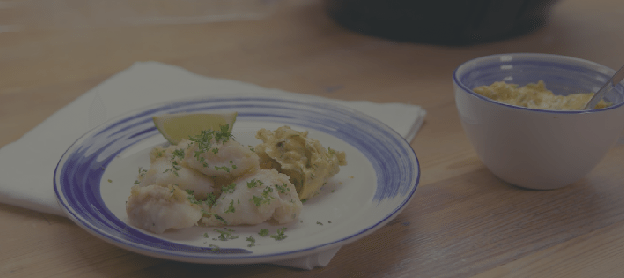 more recipes
The Ultimate ActiFry Recipes
Check out jour definitive list for guilt-free starters, sides, mains, and yes, even desserts.
Read the blog
ActiFry Recipes at Pinch of Nom
What have these seasoned slimmers cooked up on th ActiFry?
Visit site

What our customers say
Don't just take our word for it...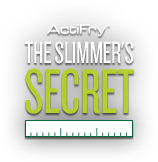 Get ready to discover


The Slimmer's Secret

Eat more of what you love.
With less of the guilt.

Bloggers


Experience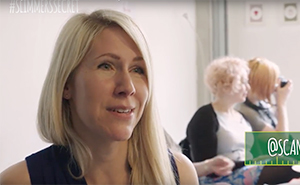 Too busy to cook?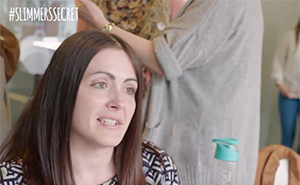 So much more than chips

Eat more healthy
What are the best potatoes to use in the ActiFry?

Maris Piper generally give the best results. However, results can vary for all potatoes used depending on the season and how they are stored in supermarkets. If you do not achieve good results, try changing where you purchase them from.

Where can I buy replacement parts for my ActiFry?

Can I purchase the recipe book?

These are not available to purchase but you can download the recipes from www.tefal.co.uk

How much oil is recommended for use in the ActiFry?

For the standard capacity 1kg ActiFry and 1.2kg ActiFry plus,there is a spoon provided with a volume of 14ml. The 1.5kg food capacity Family ActiFry is supplied with a spoon measuring 20 ml. The majority of recipes will use 1 spoonful of oil, however this may change according to the recipe. Some foods do not need one full spoonful of oil to be cooked in the ActiFry : frozen chips will already have oil on the exterior and fatty foods such as sausages may not need a full spoonful of oil as there may be a lot of fat already in the foods.

How much oil do I need to add for frozen chips?

None as the chips already contain oil.

Do I have to use the paddle during cooking?

Yes to prevent food falling into the motor unit.

Can I cook fish in the ActiFry?

Due to the rotation of the paddle we would not suggest cooking fish in the ActiFry as it can easily break up during cooking.

Should there be a small gap between the cover and the body of the ActiFry?

Yes - this is normal. The lid and body should not be air tight.

What do I do if my product fails?

Visit www.tefal.co.uk and complete the Contact Us form or call our Customer Service Helpline: 0345 602 1454

What temperature does the ActiFry cook at?

Around 170° C during cooking

What types of oil can I use in my ActiFry?

The ActiFry can be used with a variety of oils such as Olive Oil, Vegetable Oil, Sunflower Oil, Rape Seed Oil

The lid gets hot during use - is this normal?

Yes – this is perfectly normal
Buy the
UK's leading low-fat fryer